Testimonial
What strikes me the most about all interactions with Scott Cunningham is his consummate level of knowledge regarding the fiduciary intricacies for long term care expenses and revenues management.

I am always pleased and impressed with the alternatives and suggestions Scott creates to help meet our needs and strengthen our financial condition. Further, I am confident his recommendations are always made with our mission as the foundation. This provides a tremendous synergy, as our organization's mission is based on a religious belief to seek that of God in everyone.

I highly recommend this firm for their professional capacity to shape organizational effectiveness and facilitate strategic and financial planning.

~Wendy Waters-Connell




Dayfield Founder
Scott Cunningham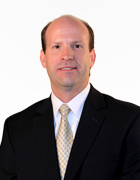 Scott Cunningham, President and owner of Dayfield Senior Solutions, LLC, has over 30 years experience in accounting for senior health care facilities.
Mr. Cunningham began his career in long term care in early 1991 at the Healthcare and Retirement Corporation before joining AdCare Health Systems in June 1992 as Director of Business Services at one of the nursing facilities AdCare managed. Mr. Cunningham became AdCare's Corporate Controller in September 1997, was appointed Corporate Treasurer in August 1998 and Vice President of Finance in August 1999 and served as Chief Financial Officer through June 2011. He graduated from Wright State University in 1990 with a Bachelor of Science degree in Business majoring in both Accounting and Finance.
Having started his career in long term care as a Director of Business Services, Mr. Cunningham has gained extensive knowledge of the business accounting and reimbursement functions of nursing and assisted living facilities and independent senior housing. He has developed many budgeting and forecasting models for both assisted living and long term care facilities. Mr. Cunningham managed financial reporting for AdCare and all of AdCare's clients. He also works with clients and financial institutions in obtaining financing for development projects.

Scott Cunningham Cell: 937-203-7311